Institute of Management and Entrepreneurship Development, Pune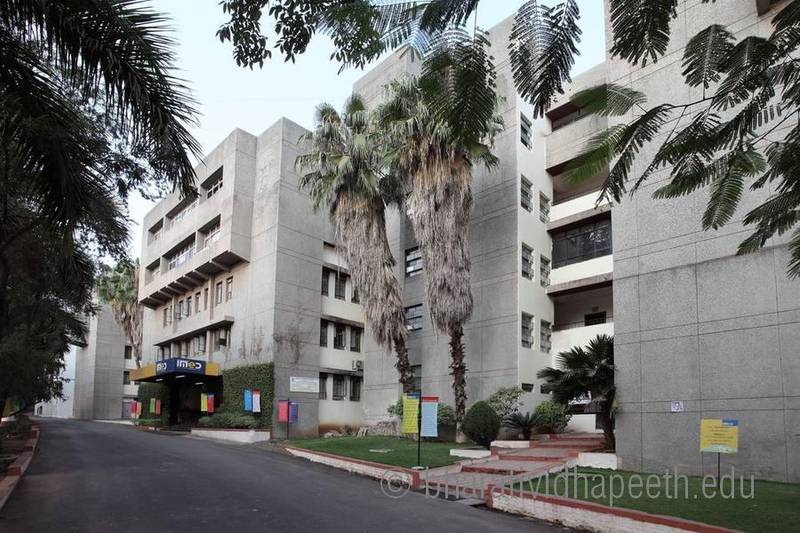 Institute of Management and Entrepreneurship Development (IMED), Pune established by Bharati Vidyapeeth in 1978, is a well known Business School in Western part of India. The Government of India under section 3 of UGC Act brought this Institute under the ambit of Bharati Vidyapeeth Deemed University, Pune w.e.f. 20th July 2000. IMED has been consistently ranked among top Indian Business Schools in India. IMED is laid out on sprawling four acres of land with 'state-of-the-art' infrastructural & instructional facilities. As a constituent of Bharati Vidyapeeth Deemed University, IMED contributes in its own ways to the philosophy, vision and mission of Bharati Vidyapeeth i.e. "Be a World-Class University and a Global Resource in Innovative University Education for Ever-better World" and "Social Transformation Through Dynamic Education" respectively.
The team led by Dr. Sachin S. Vernekar, Director IMED could achieve the success under the able guidance of the founder Hon'ble Dr. Patangraoji Kadam, Vice Chancellor Dr. Shivajiraoji Kadam and Secretary Dr. Vishwajeet Kadam. At IMED, the students, faculty and management, share team oriented common goals that are intellectually stimulating. Besides training young professionals to meet the challenges of globalization, we at IMED develop entrepreneurial skills in our students. Value addition lies at the core of our teaching curriculum and the syllabus is updated with the feedback from industry and is comparable with curriculum of leading national and international level institutes to retain edge in academics. The programmes are approved by AICTE.