From the desk of Chancellor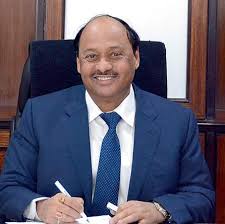 Institute of Management and Entrepreneurship Development, Bharati Vidyapeeth (Deemed to be University), Pune, committed to provide you with excellent education and training in the field which you will choose for your study. Keeping in view the changing requirements of professions and industries, we continuously update the courses and syllabi being taught in our institutions. Our libraries and laboratories are also continuously updated. While we are anxious to see that the quality of education given to the students is high, we also pay equal attention to bring about the all-sided development of their personalities. There are abundant opportunities for our students for giving expression to their inner literary and artistic talent as well as sportsmanship.
We are committed to see that the students coming out of portals of this university are well-studied and trained and also expect them to be responsible citizens. In sum, we at IMED are engaged in creating an environment and providing the skills and infrastructure so that meaningful learning takes place.
In the process, the gap between industry's expectations and IMED's deliverables is effectively bridged and a value-centered culture ensures for the greater and good civil society at large. You will be happy to know that the track record of achievements of our alumni is indeed commendable. Scores of our students have proved their metals and have established themselves successfully in different spheres of life. I hope you will enjoy discovering each one of these leaders of tomorrow one by one.
Dr. Shivajirao Kadam
Chancellor,
Bharati Vidyapeeth (Deemed to be University), Pune