From the desk of Dean (FMS) and Director IMED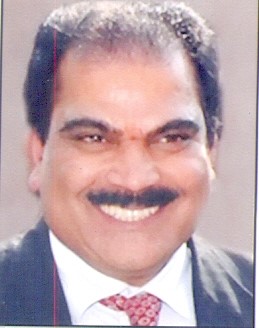 As the Dean (FMS) and Director IMED, Pune. I am thankful to Hon. Chancellor Dr. Patangrao Kadam, Hon. Vice Chancellor Dr. Shivajirao Kadam and Secretary Dr. Vishwajeet Kadam, to have given me this opportunity.
After a successful period of eleven years as Director at BVIMR, New Delhi which is ranked in top fifty in India and second in North India for MBA and given top position for BBA BCA in Delhi and NCR, I look forward with a new zeal and optimism to lead IMED to greater heights of success. The enthusiasm and vigor that I have observed among the faculty members and the students of IMED is truly commendable. With their support and positive attitude, I am confident that IMED will soon become one of the best Management Institutes in the country.
It is indeed a matter of pride to be a part of IMED, one of the oldest Institutes in the Western part of India which has been recently re-accredited with "A" grade by NAAC.
A great responsibility lies in the hands of educational institutes as they are instrumental in carving the young adults into responsible citizens of the country and thus play a vital role in building the future of a nation. I promise that IMED will work towards developing smart managers and entrepreneurs thus contributing its bit to the development of our society and nation. All activities carried out by IMED will focus primarily on grooming the students and enhancing their academic and inter personal skill sets and finally making them a wise human being.
To add new feathers of success to the cap of IMED, I also propose to focus on certain other key aspects of academic and administrative activities such as placement, teaching learning and evaluation process. Faculty members are the life line of any educational institution, their involvement in academic and research activities is of paramount importance for the success of the institute. Research is the most significant part of the academic career of any faculty. Through research they can contribute to the development of society as well as industry.
I propose to inculcate the research culture in IMED. Henceforth, all the faculty members will receive incentives for publishing research papers. Also every research project done by faculty members will be funded by the University.
I congratulate the website development team for their wonderful job in bringing out the new look IMED website, highlighting all the activities.
I appeal to all the staff and students of IMED to work in a team as "None of us is as strong as all of us". As the Director of IMED, I welcome all the students to approach me with their queries and concerns. Students' success and their well-being will always remain the most important priority of IMED.
Dr.Sachin S. Vernekar,
Dean (FMS) and Director IMED, Pune
Profile of Dean (FMS) and Director IMED